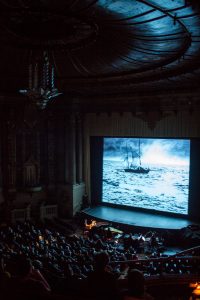 Lau Nau joined Matti Bye Ensemble to play two silent film concerts at Castro theatre, San Francisco Silent Film Festival 2017: Sergei Eisenstein's Battleship Potemkin and Victor Sjöström's Terje Vigen.
"I was moved by the Matti Bye Ensemble's evocative almost Philip Glass-like score, flowing like water while percussively accompanying revving engines and guns and subtly underscoring emotion." "The Matti Bye Ensemble provided powerful accompaniment that moved between gentle melodies and swirling emotions. 
The music ebbed and flowed like the placid water or the crashing waves." – LA Daily Mirror

"Familiar films get a boost at the festival from exceptional, eclectic live music: Potemkinhad percussive, atmospheric accompaniment by Sweden's Matti Bye Ensemble that eschewed obvious musical choices," – Film Comment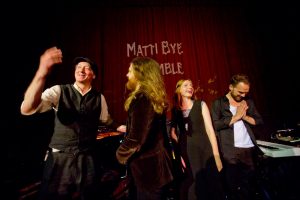 Photos by Tommy Lau.