Live 8 channel installation/concert.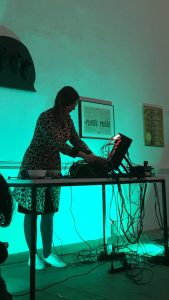 Friday, October 19th, 2018, 8:00 PM.
Blank Forms, 55 Walker St. New York, USA.
Pre-premiere October 8 2019 at Himera festival, Turku, Finland.

Lau Nau: Wild/Captive
By the '80s Henning Christiansen had turned his attention to animals, starting with 1985's Symphony Natura, recorded at the Roma Zoo and incorporating the sounds of gibbons, cockatoos, bears, seals, wolves, deer, and other monkeys and birds into an eccentric mélange of tape and resonating glass bowls; more focused projects employing the sounds of sheep and canaries would follow in the ensuing years. Wild/Captive is a new adaptation of Symphony Natura by Finnish artist Lau Nau, made for electronic drones and animal sounds, exploring the musical and ecological thematics of wilderness vs. captivity as well as the paradox inherent in representing the wilderness—taken captive through recording—in concert.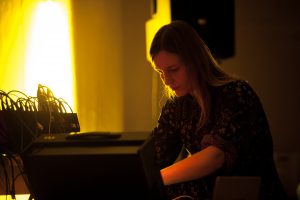 Lau Nau is the nom de plume of Finnish singer/songwriter Laura Naukkarinen. Residing on the sparsely populated island of Kimito, her organic music breathes the organic atmosphere of her seaside environment into influences from '70s psychedelic folk to foster a distinctly Scandinavian melancholy. Alongside a cornucopia of acoustic instruments, electronics, toys, and everyday objects at her disposal, Lau Nau's delicate soprano floats upon a spectral web between song and simple sound. A participant in Finnish ensembles Avarus, the Anaksimandros, Kiila, Kemialliset Ystävät, and Päivänsäde, Lau Nau also composes for films and teaches music to young children throughout Europe.
Blank Forms presents Freedom Is Around the Corner, a Henning Christiansen retrospective marking the first institutional survey of his work in America. Henning Christiansen (1932-2008) was a Danish composer, musician, and artist best known as a pivotal member of the Nordic avant-garde. Enamored with, but not beholden to, the Fluxus movement he helped shape, Christiansen's simple conception of music as sound organized in time continues to provide a model for moving beyond the degree zero polemics of the '60s avant-garde. His radical oeuvre consists of over 200 opuses that interpenetrate the categories of performance, ritual, happenings, sculpture, painting, tape music, text-sound composition, song, and instrumental music, all marked by the perennial acuity of his green-painted ear. Occupying 55 Walker Street in Tribeca, from October 11th through November 2nd, the full retrospective of Christiansen's visual work includes objects, works on paper, self-published magazines, and other materials made across the artist's 50-year career. Going beyond a traditional exhibition, the experimental retrospective explores how Christiansen's compositions and performance practices can be recontextualized within a contemporary framework, and features 5 nights of performances at 55 Walker by an international assembly of contemporary composers and musicians who deal with Christiansen's legacy includingWerner Durand, Mark Harwood, Ute Wassermann, Thorbjørn Reuter Christiansen, Lucy Railton,James Rushford, Stíne Janvin, Graham Lambkin, Áine O'Dwyer, Lau Nau, and Apartment House. The retrospective additionally includes a film screening, showcasing the work of Christiansen's wife and collaborator, Ursula Reuter Christiansen, at Anthology Film Archives on October 13.