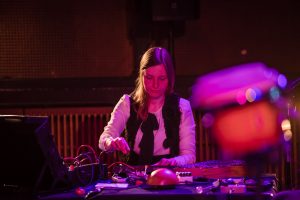 Lau Nau and Topias Tiheäsalo have composed a new live score for Urban Gad's film Die Suffragette (1913)
Presented at Loud Silenst Festival, Saturday April 28, 5pm, Ylioppilasteatteri
Today: #metoo, 100 years ago: suffragettes. Girl power!
The Suffragette, Germany 1913. Duration 61 min. Director: Urban Gad. Starring Asta Nielsen, Max Landa, Charly Berger.
Lau Nau (synthesizer, keyboards)
Topias Tiheäsalo (guitar, electronics)