A pilot project by Laura Naukkarinen and Lisa Roberts
ISLAND AUDIO is a site-specific sound installation that brings new ways to engage with Kemiönsaari and its people.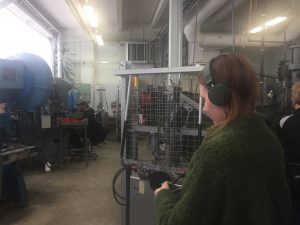 Take your ears for a walk around Kemiönsaari, Finland.
During Vårkultur walkers will discover 8 signs with a unique QR code. Each can be scanned to access contrasting sounds from another place on the island. Laptop, smartphone or tablet users can listen anytime day or night. ISLAND AUDIO is a Pagan collaboration project with composer Lau Nau.
Here is our map if you are using laptops.
https://tinyurl.com/y8kdq6xq
This mini site looks good on mobiles.
http://islandaudio1.onuniverse.com
To find out more go to pagan.fi/islandaudio. Island Audio celebrates VårKultur and is supported by the Municipality of Kemiönsaari.