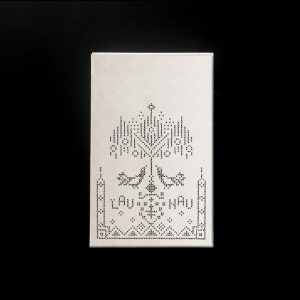 Cassette / Digital album
Beacon Sound 2020
A special live recording by Lau Nau, aka Laura Naukkarinen, including several songs from her album Poseidon (Beacon Sound/Fonal, 2017). Previously only available as a cdr on her tour of Japan in 2016, these 8 songs have been remastered and are available digitally and as a deluxe cassette edition of 50 copies. Singing in her native Finnish, Naukkarinen invites the listener into her engaging chambers of observation, using both guitar and keyboards to straddle the line between folk and pop, and between melancholy and a quiet radiance.
Lau Nau, a resident of the island of Kimito in Finland (where this recording was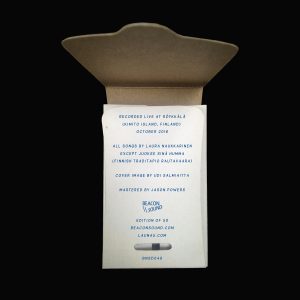 made), is one of the more interesting names in the Finnish contemporary music scene. A composer, music producer and performer whose music is imbued with a cinematic breadth of vision and an idiosyncratic, finely honed sound world. Lau Nau uses both acoustic and electronic instruments, from traditional instruments and singing voice to analog synthesizers and field recordings.
Cassette edition of 50; enclosed in letterpressed 2-color Stumptown deluxe packaging (100% recycled paper). Shipping/delivering in approximately 1 month.
Recorded live at Röykkälä (Kimito Island, Finland) October 2016.
Remastered by Jason Powers in Portland May 2020.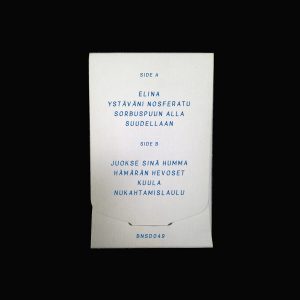 All songs by Laura Naukkarinen
except Juokse Sinä Humma (Finnish trad. / Tapio Rautavaara).
Cover art by Udi Salmiaitta / design by ACN.
First released as a Japan tour cdr 2016.
https://beaconsound.bandcamp.com/album/lau-nau-live-in-r-ykk-l