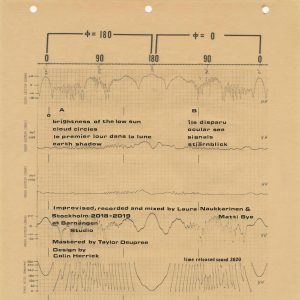 Lau Nau & Matti Bye's album Signal is released October 2nd 2020 by Time Released Sounds (USA).
Signals is a collaborative effort between the much beloved Finnish electronic artist Lau Nau, and the brilliant Swedish composer and pianist Matti Bye. These 8 gently melancholic, and deeply sensitive tracks are a perfect antidote to the stressful times that we all find ourselves in. Let these soothing sounds from the light filled days and nights of the far north soften your cares during these all too dark days.
Lau Nau and Matti have worked together for many years on a variety of projects. With this new album, Laura's exceedingly delicate touch with her quietly twinkling and gently humming electronic treatments blend seamlessly with Matti's softly echoed repetitions on the piano, leading to an overall feeling of peaceful quiet, and timeless mystery.
As usual at the Time Released Sound label no expense was spared here, and this lovely music comes in three distinct physical versions: Standard 180g LP, Limited edition Deluxe LP and CD.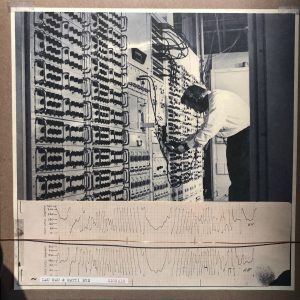 Improvised, recorded and mixed by Laura Naukkarinen & Matti Bye
Stockholm 2018-2019 at Barnängen Studio
Mastered By Taylor Deupree at 12k
Artwork/design by Colin Herrick
The Deluxe Limited Edition version in an edition of 75 unique copies comes in an absurdly over-the-top modified, heavyweight recycled chipboard jacket. On the front of each jacket is an archival printed photo on vintage scrapbook paper of a man in the mid 1960's, plugged into a bank of electrical components that were designed at the time by my father Kennan Herrick.He was an electrical engineer, inventor, neon/kinetic artist and Tesla coil builder. Loosely attached across the bottom of the photo is an actual old printout of signal waves from some obscure measuring device, each one unique. Lau Nau & Matti Bye's names, and the album title have been typed out on an ancient typewriter and attached to the jacket by 
hand.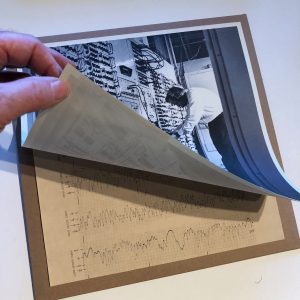 On the reverse side of each jacket is an assembled collage of sorts, also loosely taped and attached (so be very careful please!), of original hand written papers and diagrams, blueprints, transparencies, schematics, punch cards and artwork designs created by and belonging to Mr. Herrick. These have been somewhat modified by me with hand stamping etc as well. Inside the record jacket comes the 180gm "Icebreaker" colored vinyl in its inner black poly lined sleeve. Attached to each inner sleeve is a colorful hand printed textual picture insert with track titles and credits, and along with the record in the jacket comes a stapled bunch of 3-4 other original technical papers belonging to and written/drawn by my father. Finally…each record jacket is carefully bound with a length of copper electrical wire, and then comes in its own outer poly sleeve.

My father was also a huge lover of music as well as of electronic "signals" in general…I think he would have no doubt appreciated this album greatly! Thanks to Laura and Matti for humoring my sentiments!
As usual no two copies of this version are alike, and the one that you receive may or may not match the copies pictured.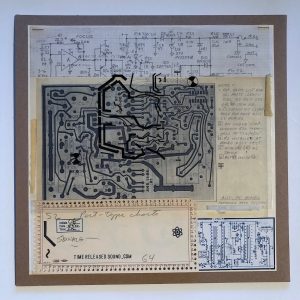 The standard vinyl version
of the Signals album comes in an edition of 225 copies, all with 180gm black vinyl in beautiful reverse board printed, heavyweight jackets. Each record comes in a black polylined sleeve. This is a serious package…there is nothing lightweight about this one, inside or out!
The Limited Edition CD version of the Signals album, in a lovely full color digipak. It comes with one extra track on it, in an edition of just 125 copies